Keeping fit and healthy has always been important to our everyday lives & with the Coronavirus pandemic keeping us away from our favourite leisure activities, we've seen a boom in fitness apps to help keep us fit at home & from in front of our TV's & mobile devices.
On the 14th of December 2020, Apple released their own Fitness+ subscription service which they describe as "the future of fitness". This service works seamlessly with your Apple iWatch (Series 3 & above), Apple iPad and AppleTV services. I've tested the App across all devices over the last 7 days and I have been very impressed indeed!
The videos are easy to follow, trainers are very clear and I love the feature which projects your exercise ring/goals on scene alongside the trainer-led workout. For someone like me, I like to see my workout effort being rewarded & having my exercise ring in front of me at a glance certainly gives me the motivation to push that extra level harder. I especially like that Apple have created a workout library for beginners & during every workout, you have the option to follow one of the trainers who is completing the same workout in a different way. This really opens up the app to a wide range of people – those who are only just starting out to those more experience fitness fanatics.
I've tried Cycling workouts, walks, HIIT, Yoga and a workout that Apple name "Mindful Cooldown", which helps you unwind and stretch after one of the Fitness+ workouts. Mindful Cooldown is a great idea from Apple – fantastic for pre & post workout & even useful to help loosen up after a day behind the desk in the office. These aside, the fitness app also features many other types of workout suited to your needs. Apple Fitness+ features Workouts that can vary from between 5 minutes all the way through to 45 mins, so the app always features a workout that you can squeeze into any type of day.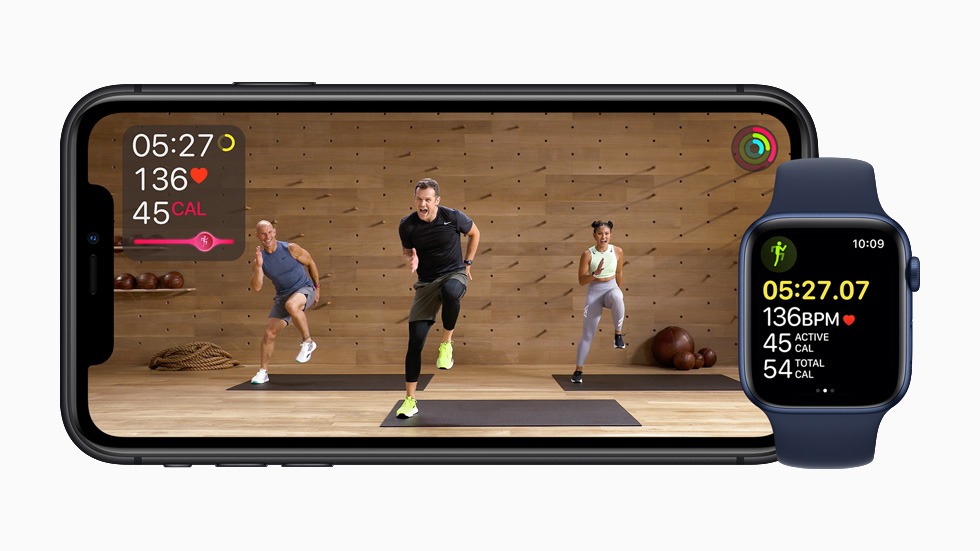 Through every individual workout, the Apple Trainers send the user a message to "close your rings" at the end of the workout, which is a constant message throughout the Fitness+ subscription. If you're as driven as me to close your Fitness ring, this message certainly hits home. I'll be reviewing Apple Fitness+ rivals over the coming months as one of our #SnapReviews which are our at a glance reviews to give you an indication of how Fitness+ faces up to its competition.
The Verdict:
The 3 Pros:
Ease of use across all Apple Fitness+ enabled devices.
Exercise ring being shown on screen alongside workouts to help motivate Fitness+ users.
Motivational trainers who are very easy to understand and follow.
The 3 Cons:
It would be great to create custom workouts.
Lack of Kettlebell specific workouts, which are very popular.
You will only get the full experience if you have all of the required Apple devices.
One extra special thing that stood out for me was: Sign language gestures before and after each workout, which shows that Apple have created a workout app for everyone.
Score out of 10: 9.5/10. Really impressive and cost effective against rivals Peloton and FIIT. Apple have created a very unique product here. I'd recommend trialling the app via the 30 day free trial if you already own an Apple Watch, or a 3 month trial if you intend to buy a new watch. Remember – you don't need an Apple Watch to use the service, you can just select and follow the workouts on your iPad/iPhone or AppleTV screen without the fitness metrics. 
~YourReviewTeam